OUT TRIP TO SWISS, FRANCE AND LUXEMBOURG (May 2008)

This year we decided to travel around during short holidays for May 1.... and I never go abroad "just" to visit (somebody/something), but I "must" visit dog show(s) too. And this time was the same

.

We left our house on Thursday very very soon planning to end day in Swiss. In Germany we stopped at lake Chimsee (finally, because we passed by Chimsee many times, but we never had time to stop).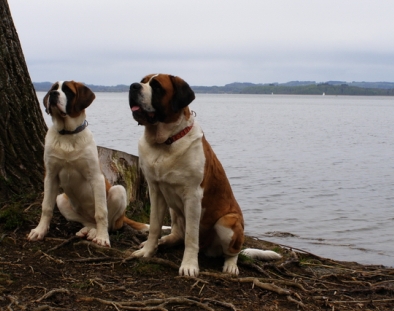 Daja and Bina at late Chimsee (Germany)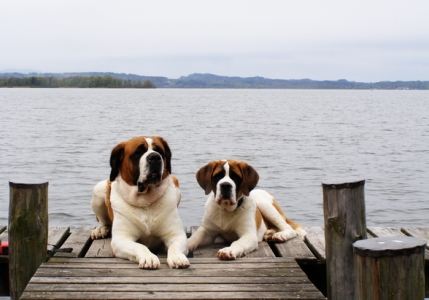 Daja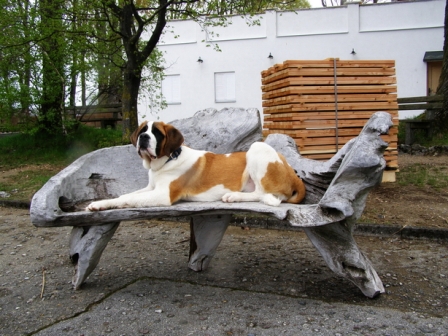 A few hours later we passed by one other lake-lake Bodense (between german, swiss and austrian border).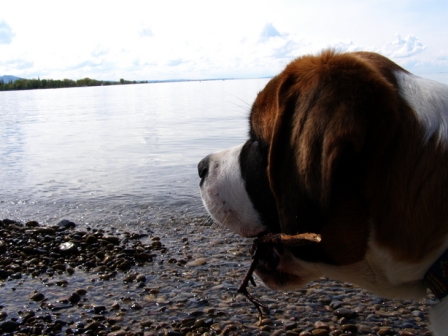 Daja's head...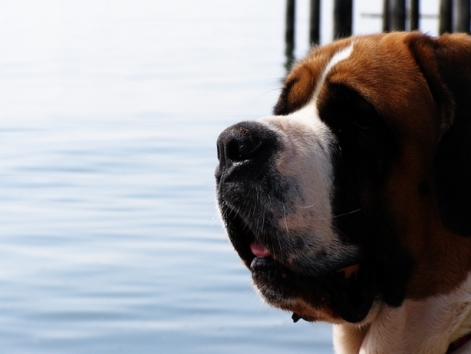 ...and Bina's head

Later in the evening we came to our destination (for that day)-to Double Love (sister of Daja). Double is living in one really small swiss village (near Bern) around 1100 above see. Around her live horses, cows, sheep... She was very happy to see Daja again.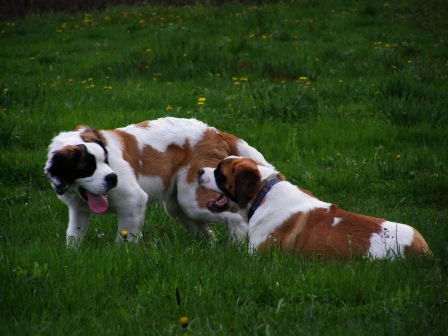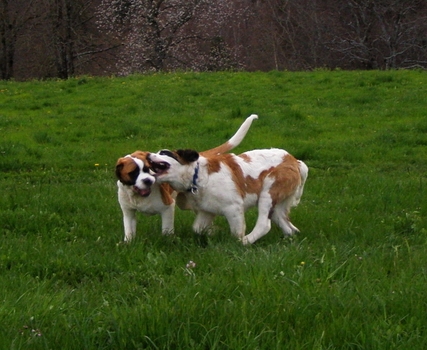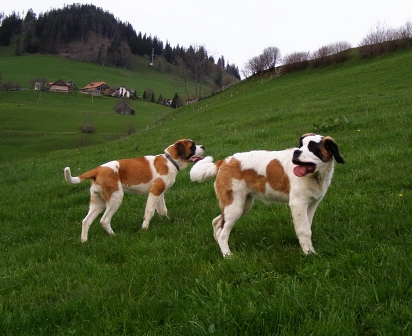 Daja (behind), Double (in front)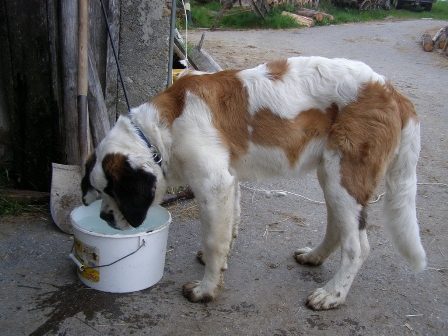 Double Love (almost 6 months)

We spent night on Western ranch, in the middle of forest, 800 m above see, between horses, lamas, cows, sheep... It was a little cold (room too), bathroom wasn't in the room (but beside horses), but when is sun (shining through the trees) first thing you see in the morning and you hear only bird singing, then you forget about everything and just enjoy...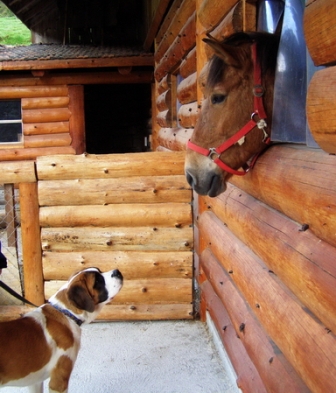 Daja in meeting horses (again :)

After a great breakfast we drove to the other side of Swiss, to St. Gallen. There moved "our" Bonita (Tyronica Born in May), of course with her family and all 5 cats. It was nice to see her after 2 years.
Oh, Bonita is also living in one very beautiful small village (you must walk to get to their house), around 800 m above see, with the most fantastic view to mountains and lake Walensee. But pictures tell more then words! :)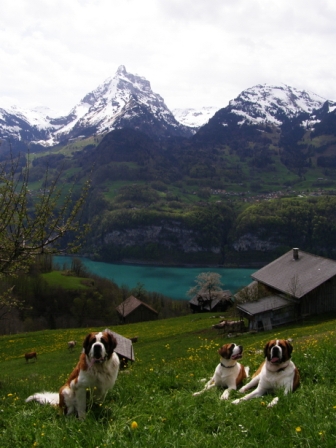 Bonita (in front), Daja, Bina (in background Walensee); this picture is made at Bonita's house



Bonita and Bina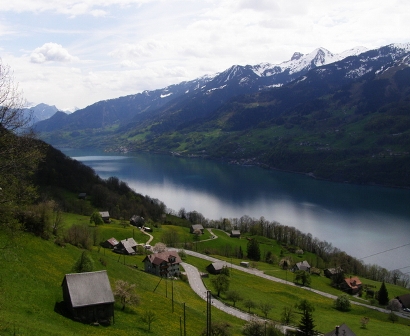 A view to Walensee from house where Bonita is living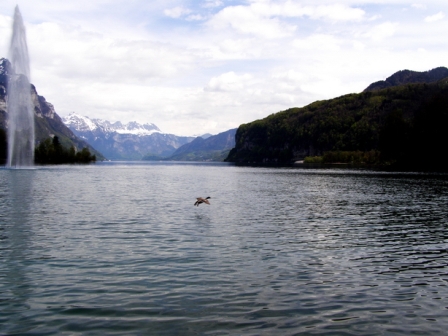 Walensee lake

After short visit at Bonita, we drove to France, more specific to Anka (Tyronica Bina's Great Pride). I'm e-mailing with her owners, we met also on dog shows, but we've never been at there as guests.
When we came to their home, we got a really great surprise!! There was written: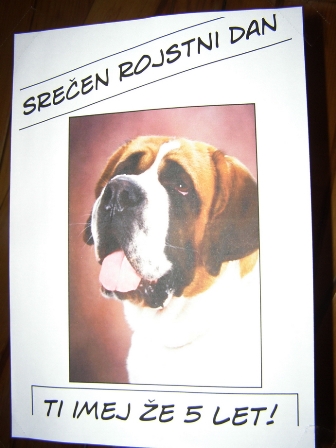 it's in slovenian language
Mathieu (he doesn't speak and doesn't understand our language!!), prepared all this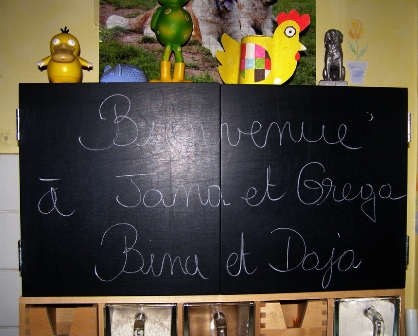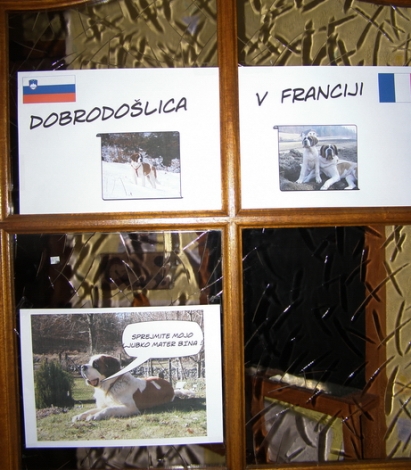 Mathieu, you are great! Thank you very much!!

There was a gift for Daja too: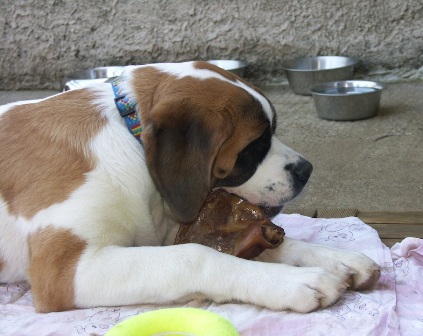 and a toy, which made Daja very happy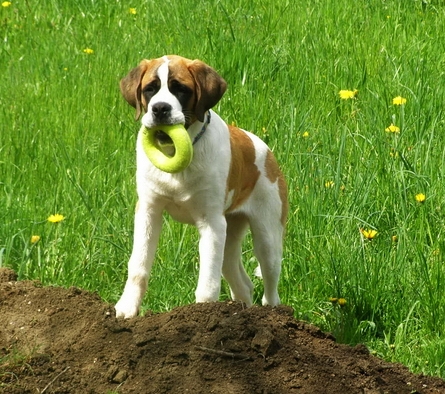 On Saturday we went to a beautiful walk to Luxembourg. We made around 5,5 km through the forest, between rocks... but again, pictures tell more then words.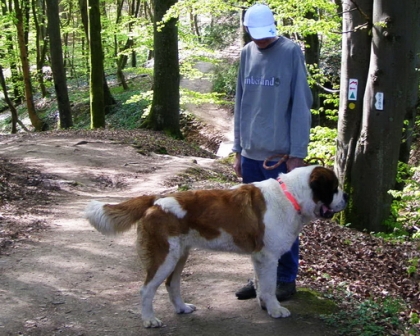 Anka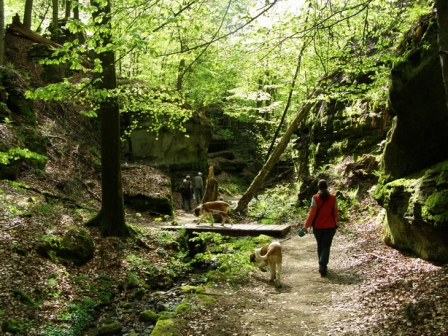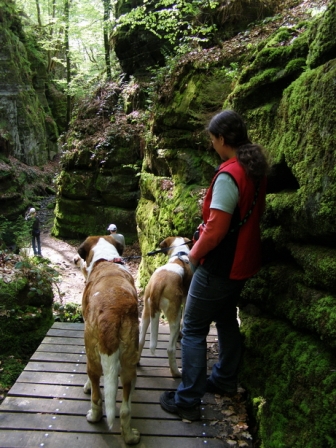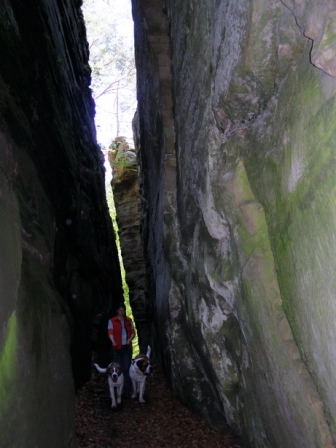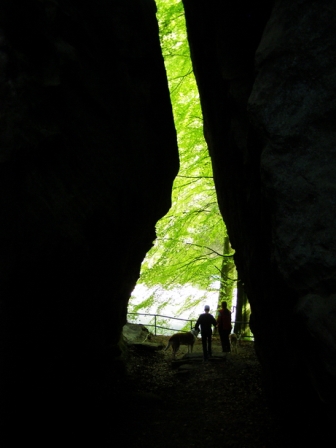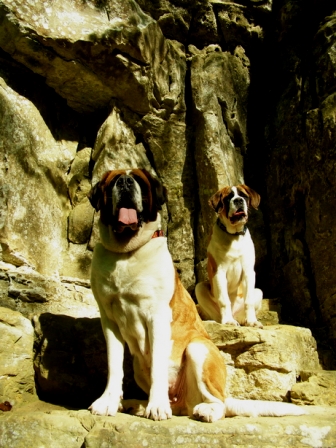 Bina and Daja as two statues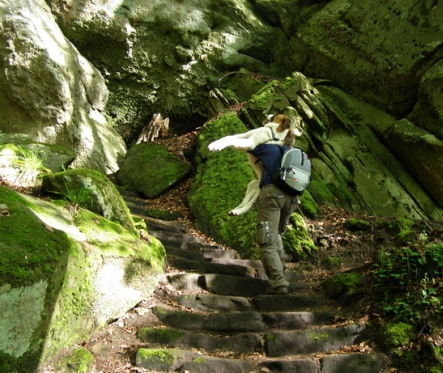 everything to have a healthy puppy

(thank you Grega!)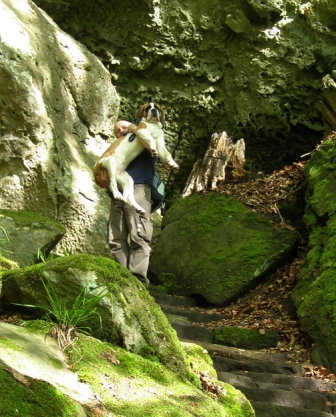 but it look's like Daja loves it ...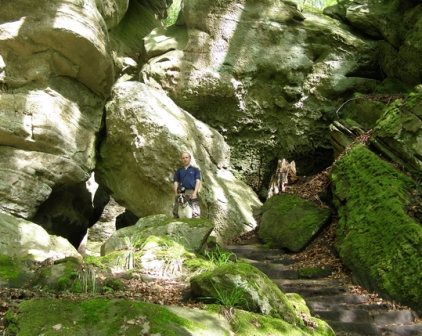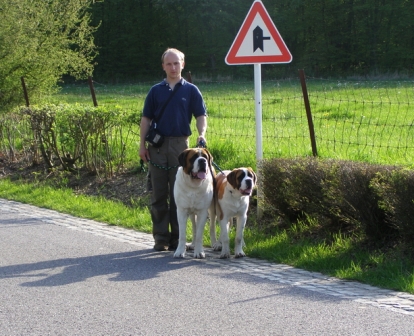 on the way back to the cars

Next day we went to WUSB (world dog show for saint bernards) in Luxembourg, but more about show in "shows"

.

Thank you to everybody, who made this days a fantastic!
Thank you for your kindness, hospitality, all help!
You are all the best!
Thank you Monette, thank you Renate with a family, thank you family Paulin!