5th week

SOME LONGHAIRED PUPPIES STILL AVAILABLE!! For more informations call us or just write e-mail.
PERHAPS WE HAVE ONE SHORTHAIRED MALE AVAILABLE!
Our puppies are now 5 weeks old and in this week they had many changes. Every puppy got it's own collar to get used to it, so new owners won't have any problems with this. At first they were scratching, but soon they forgot about collars and they were playing again.
Everyday they are free for some time on our backyard and they can explore and play with our swissy Vili and grand-mother Bina.
In this week was also rainning first time, since they are outside during day. They didn't care much for rain, so at the end they were all wet and dirty and they had to go back to their whelping-box.
Beside rain they experienced a big storm too with thunder and lightning. And they were not scared at all :)
Because we are renovating our backyard, puppies are hearing a buldozer too. And surprisingly, they are not afraid at all!! :)
Some changes are also at their food, because I add them different food to get used to the taste. They ate already a chicken soup, grilled sardines, fried eggs, cottage cheese, yogurt, rice, hot dogs, canned tuna ... basically they don't matter what they got because they eat EVERYTHING!

And few pictures from this week: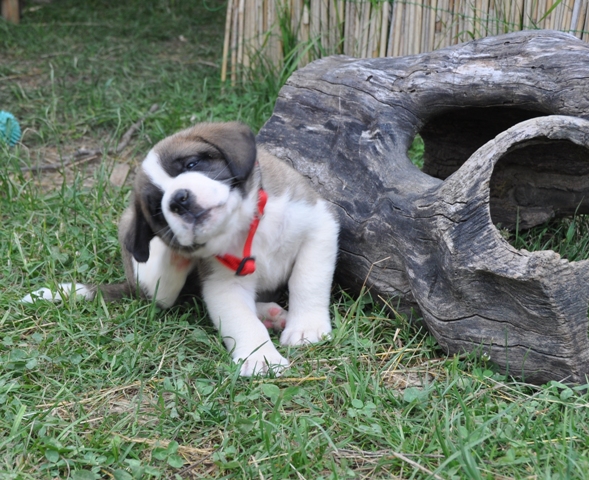 at start, when they got collar, they were scratching, but soon they got used to it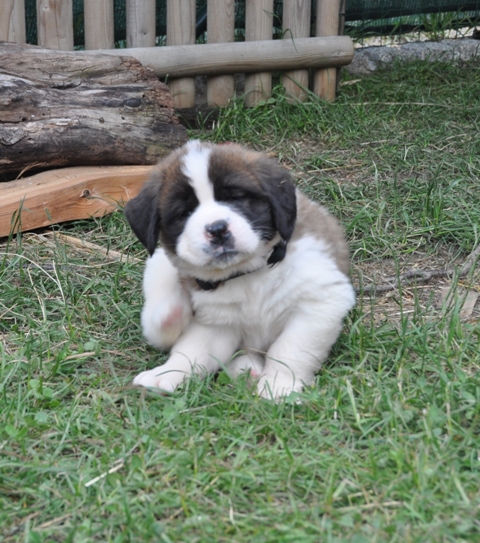 Vili (our swissy) is watching puppies with big interest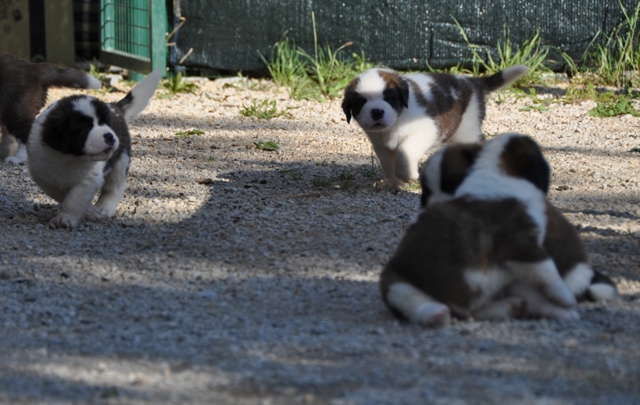 everyday they can explore our backyard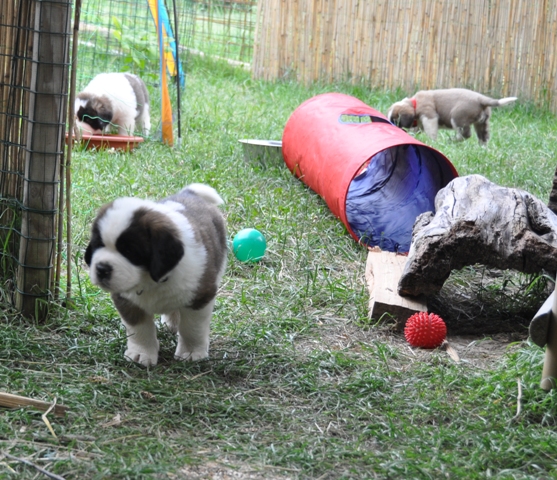 but still most of time they spend in their "dog garden "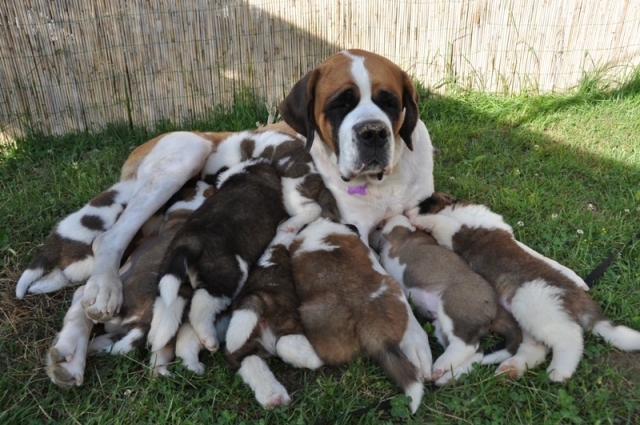 when all puppies come to Daja, it's a bi crowd!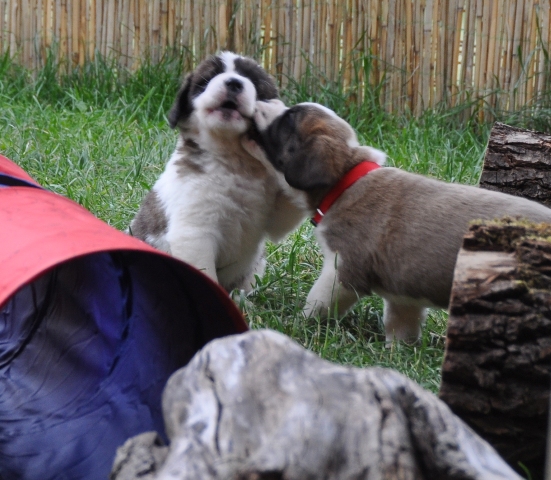 but they love to play and play :)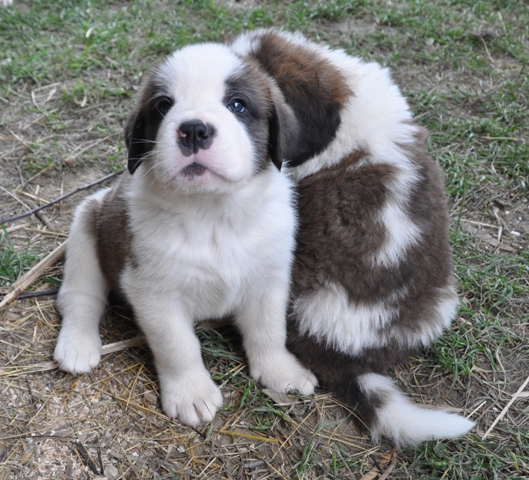 and for end a short movie with Vili and some puppies:

IF YOU WANT A HEALTHY PUPPY, FROM A GOOD PARENTS (healthy, friendly, successful on shows...), VACCINATED, WITH A CHIP, SOCIALIZED... THEN VISIT US, CALL US OR JUST WRITE US!
SOME PUPPIES ARE STILL AVAILABLE!


BACK >>