Daja at agility trainning (November 2009)

In January 2009, Daja and I started to train agility. Many of you thinks that saint bernards are not made for agility (and perhaps you have right), but Daja enjoys it very much. Since she was a puppy, she was jumping all the time :)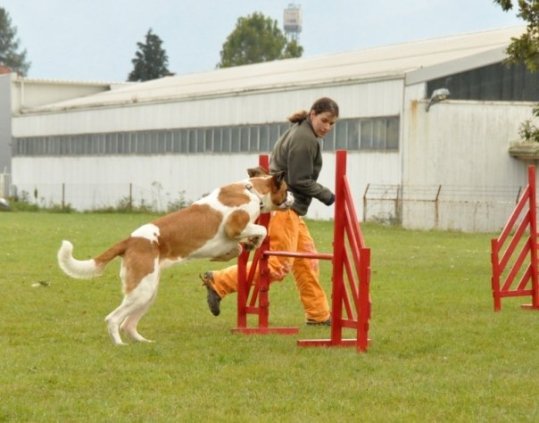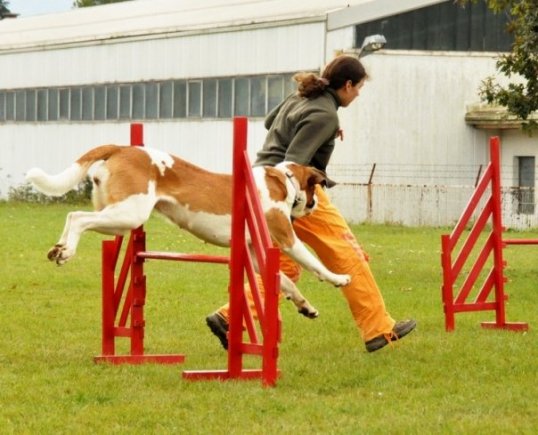 These pictures were take in November 2009. Slovely (as only saint bernard can :) she learned every obstacle that is in agility and later the whole obstacles together. Most problems she has with tunnel (she is a little too big)....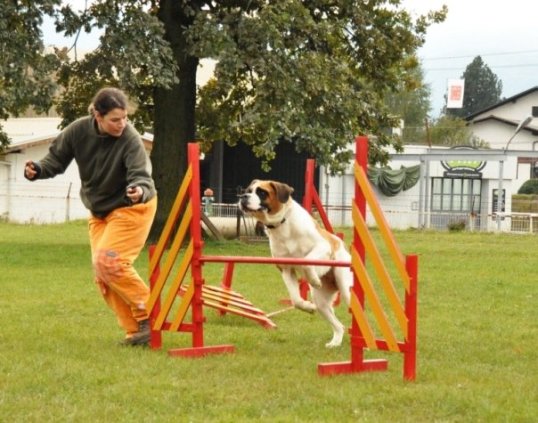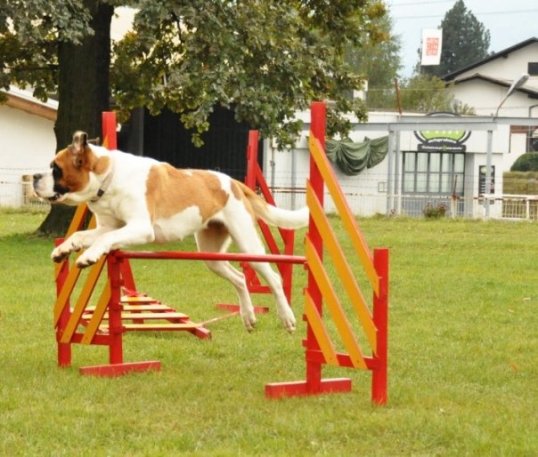 In August 2009 we went to two 4fun agility competitions. On both we were disqualified (on first it was my fault, on second she felt down from a dogwalk). But on first oficial competition it was a little "better". We only had too much time :(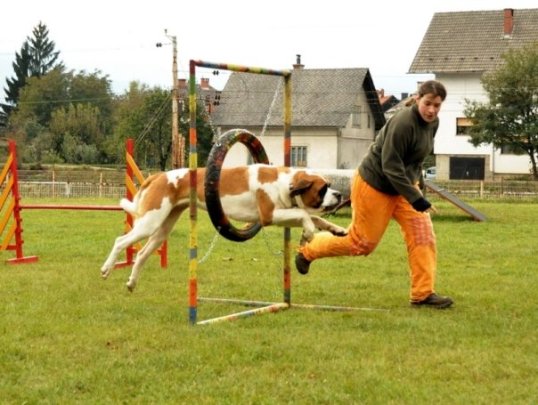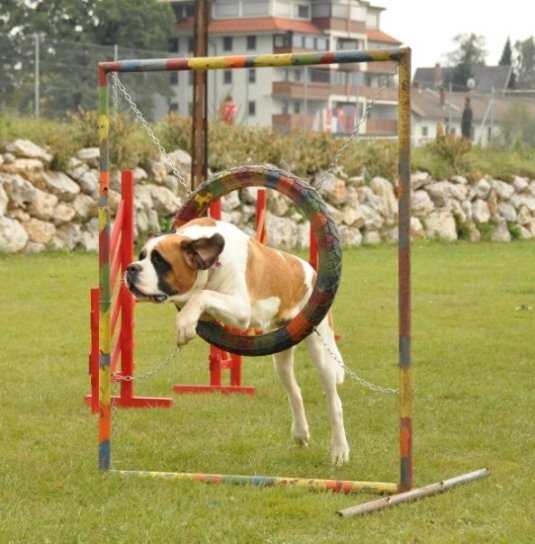 I know that agility is not no. 1 sport for saints... that our big and heavy dogs can't be very successful (at least untill we don't get a special class). But Daja's happy face when we come to our club, tells me everything. She knows she will spend 2 hours with her good friends, running and jumping around :)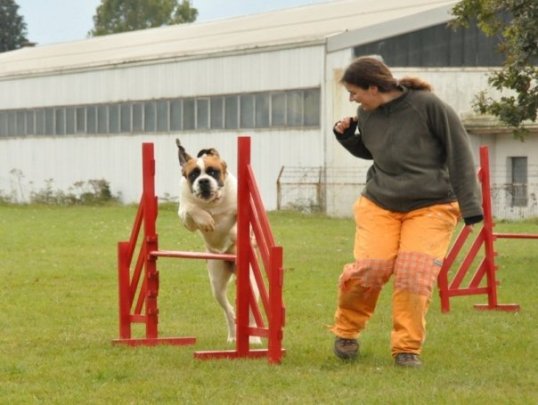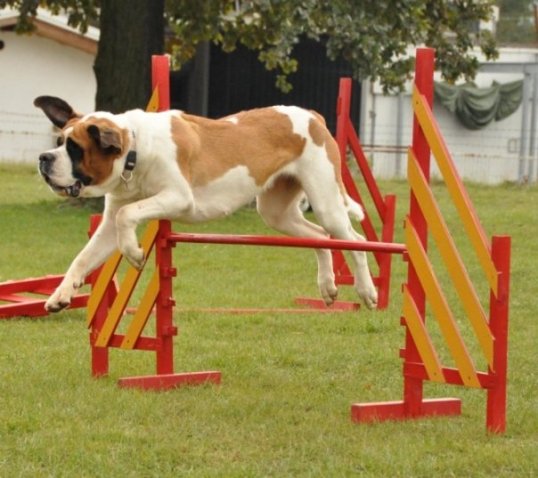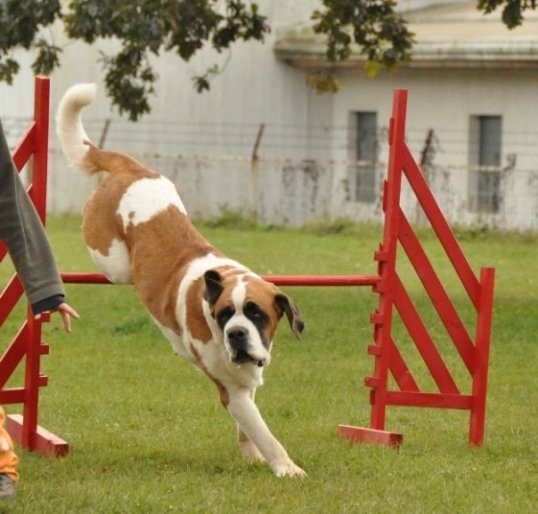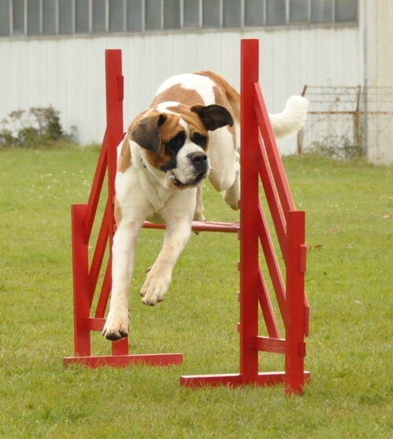 Bina never liked jimping... Daja loves it very much. That's why we started to train agility. To show that saints can jump, they can learn, that they are not only fat, lazy and stupid dogs who sleep 24 hours a day. I think a show already a lot of this with Bina!

Results of competitions >>